Luxury grows from nature and thoughtful omission. From a vision, from mindfulness and creativity. A place of warmth and security is taking shape in Seis am Schlern. With an eye for the extraordinary. A place of spiritual power for moments of bliss both great and small. For us. And above all, for you. We're taking our passion and turning it into your retreat in the Dolomites.
Luxury for the Soul.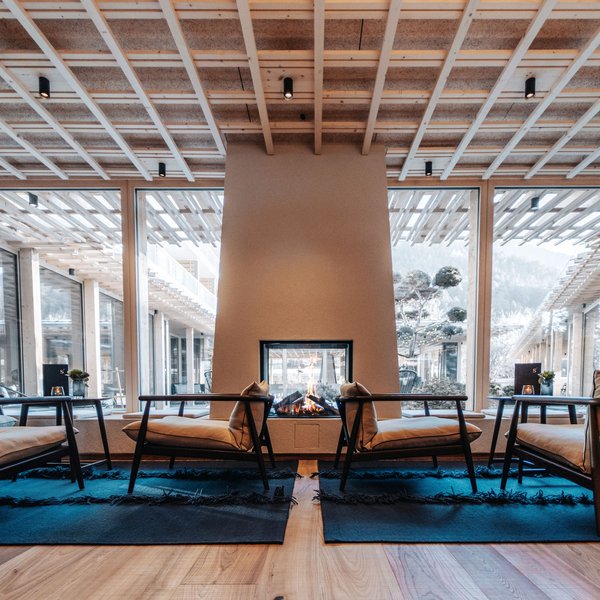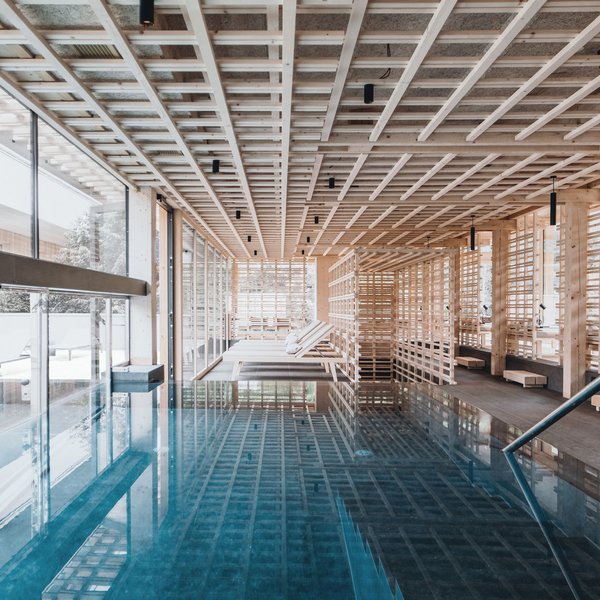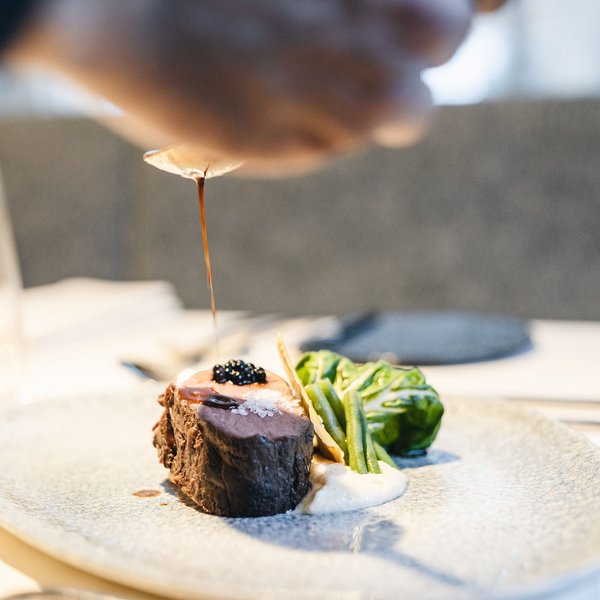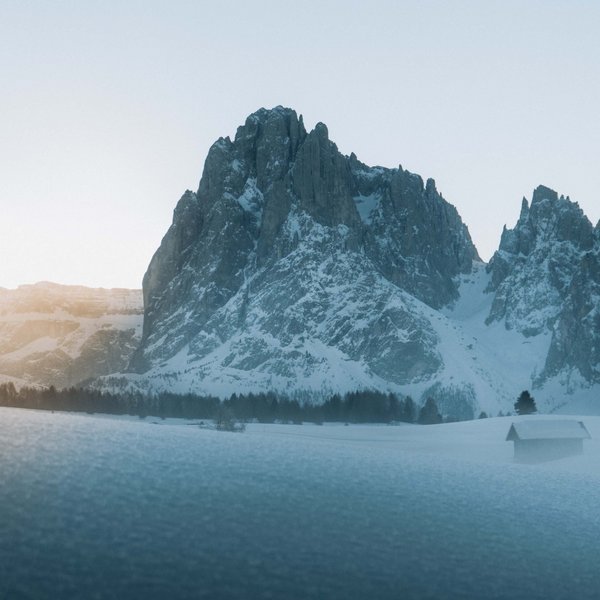 Individual with loving attention to detail. Because you deserve it.
You have the freedom to do exactly what feels right in the moment. And we take care of the rest: Exclusive inclusive services accompany you through the day. Fine dining with matching wines, the breakfast experience from the indulgence market, healthy afternoon snacks, and much more.
We think big and generous. You can do everything. But you don't have to. We give you space to do nothing. Peace when you need it. Quality time.
Ready for our first encounter?
Peace for the soul.
Our spa area.
Enjoy boundless freedom. Forget time and lose yourself in daydreams. With a Dolomite panorama. For everyone who wants to live life to the full. And appreciates peace and security.
Indoor and outdoor pool. Event sauna with Sciliar/Schlern and forest views. Treatments individually tailored to you.
In our spa area, time seems to stand still. Feel-good moments for your soul. Warmth and comfort for your spirit. Magic for your body.
Quality in abundance.
Our cuisine.
Exclusively inclusive. Nothing to take care of. Simply trust that you'll have everything you need. And much more. Our indulgence market filled with regional products selected with love. You can choose what takes your fancy.
What matters to us: what it is, where it's from and how it's made. For each dish. Mornings, afternoons, and during fine dining in the evenings. Indulgence that takes its time.
In harmony with nature. Active holidays in South Tyrol.
The tranquillity of the Dolomites. The feeling of freedom. Meaningful moments. Nature, the forest, the mountains beckon us. In spring, summer, and autumn. And in winter. With hiking boots, bike, or skis. Challenging or leisurely – you decide.
Safe in the knowledge: Every step we take in nature gives us infinitely more than we're looking for. And that's how they're created – lasting memories.
The magic is always in the detail.
Winter is my Happiest Season
7 nights
from
€1,646.00
per person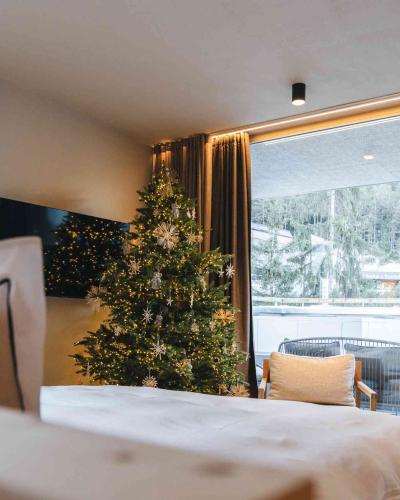 4 nights
from
€1,230.00
per person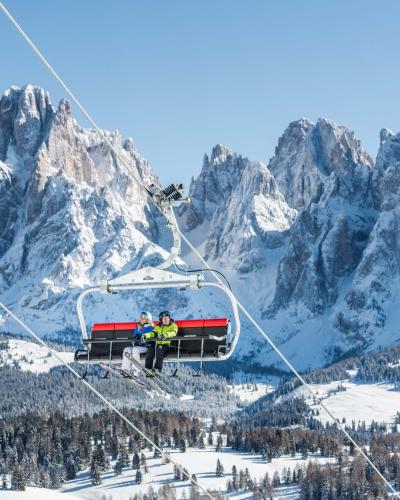 Dolomiti Super Première 4=3
4 nights
from
€726.00
per person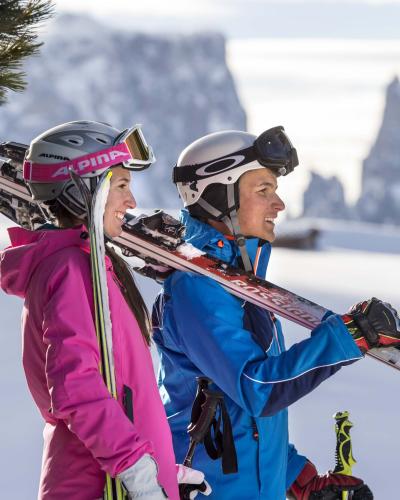 7 nights
from
€1,392.00
per person
3 nights
from
€950.00
per person
Spring awakening.
Summer fragrances.
Autumn tranquillity.
Winter magic.
Insider tips included.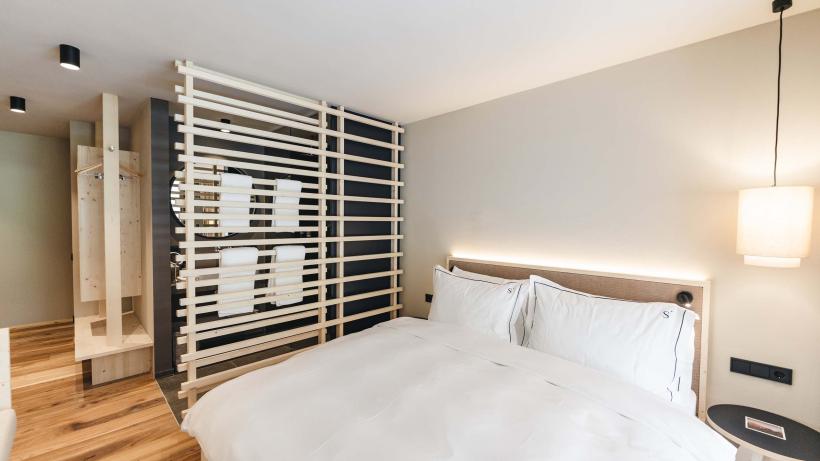 Essence single room North
Single room
|
1 person
|
30m² incl. French balcony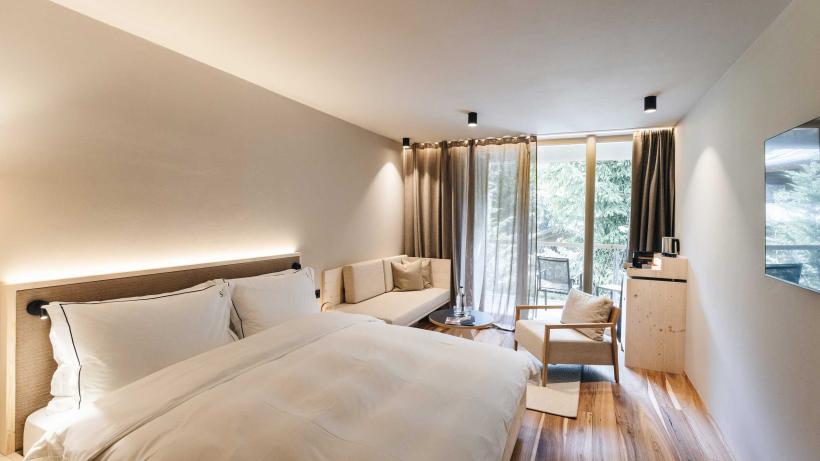 Double room
|
1 – 3 people
|
30-35m²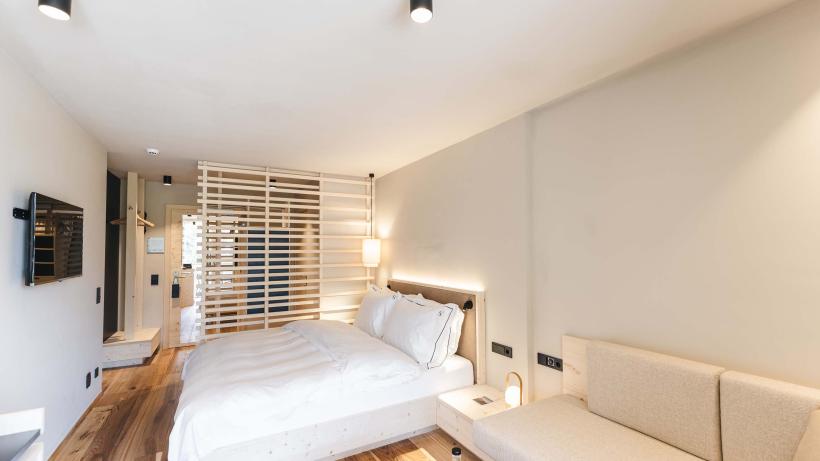 Double room
|
1 – 3 people
|
30-35m²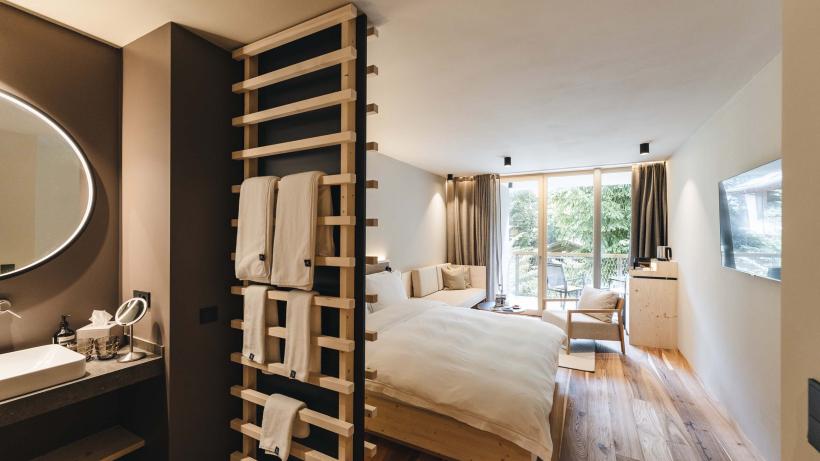 Double room
|
1 – 3 people
|
35-40m²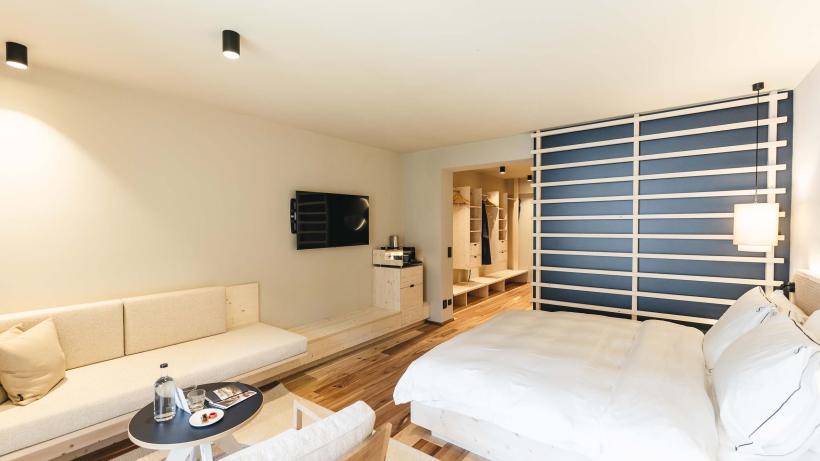 Double room
|
1 – 3 people
|
35-40m²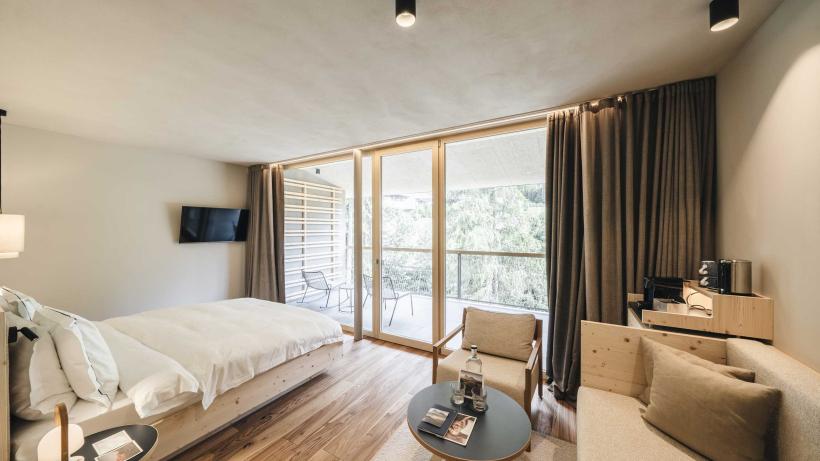 Double room
|
1 – 3 people
|
35-40 m²
Bliss Mountain View South
Double room
|
1 – 3 people
|
35-40m²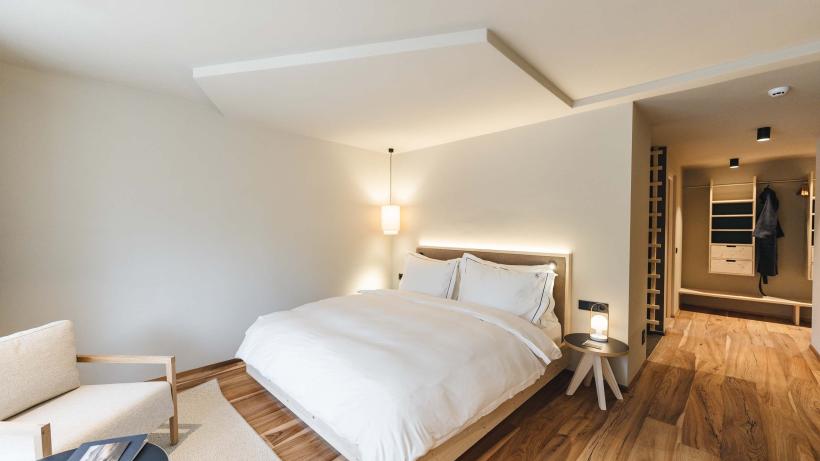 Multi-bed room
|
1 – 4 people
|
40-45m²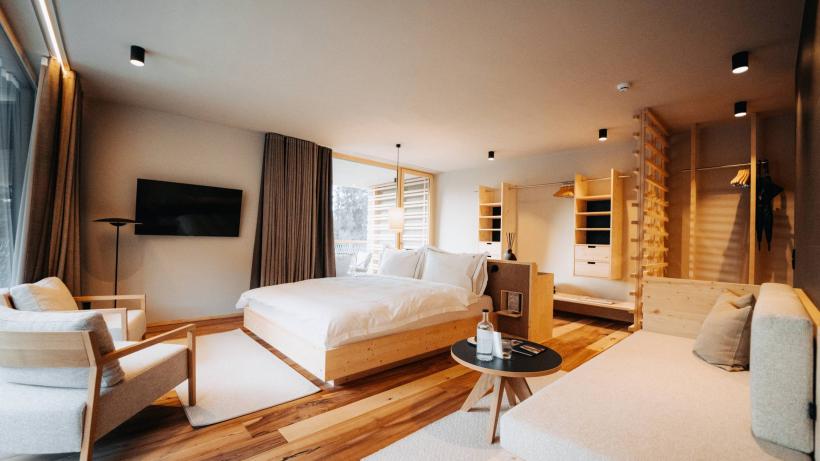 Suite
|
1 – 3 people
|
125m² incl. private spa area and terrace
Being at one with yourself and the forest.
Feeling an affinity with nature.
Only the rustling of the leaves, the song of the birds. And you.
The pictures shown are for reference. All our rooms are individually furnished – your actual retreat may therefore differ from the pictures.
to Alpe di Siusi/Seiser Alm cable car
in the indoor and outdoor pool
The one you wish you could hold onto forever?
That is Luxury for the Soul.
Your journey. Direct. And comfortable.
Reach our place of spiritual power quickly and comfortably. With the direct flights from airline SkyAlps.
Several times a week from Berlin, Dubrovnik, Hamburg, and other European destinations to Bolzano.
Your transfer from Bolzano airport (approx. 25 kilometres away)? We'll be glad to organise it for you.